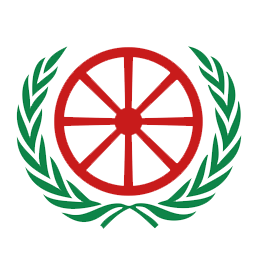 VR
Welcome to the Differently Fast
Press page
. Here you should find any info you might need to post articles, videos or get more informed about Differently Fast. If you need any additional information or would like anything provided in a different format, let us know and we'll make it available.

Description
Differently Fast is a competitive sim-racing club in Virtual Reality. The man and the wheel elegantly packed in a fast racing machine, powered by nothing but your arms. VR eSport at its finest. Muscular, fast and dangerous. Climb the ranks of The Club competing against other racers or their ghosts.
Fact Sheet
Developer:
VRUG
Release date: May 2019
Currently in Closed Beta
Platform:
Steam
Features
A different take on Sim Racing. With all that good stuff.
Differently Fast brings back the sport in eSports. It's sweat, tears and glory.
Synchronous and asynchronous multiplayer. Never play alone again.
Innovative and rewarding VR locomotion system. Easy to pick, hard to master.
Did you know? Centaurs are half-human, half-horse creatures in Greek mythology. They have the body of a horse and the torso, head and arms of a man. They were considered to be the children of Ixion, king of the Lapiths, and Nephele, a cloud made in the image of Hera. Centaurs are thought of in many Greek myths as being as wild as untamed horses.
Videos
Screenshots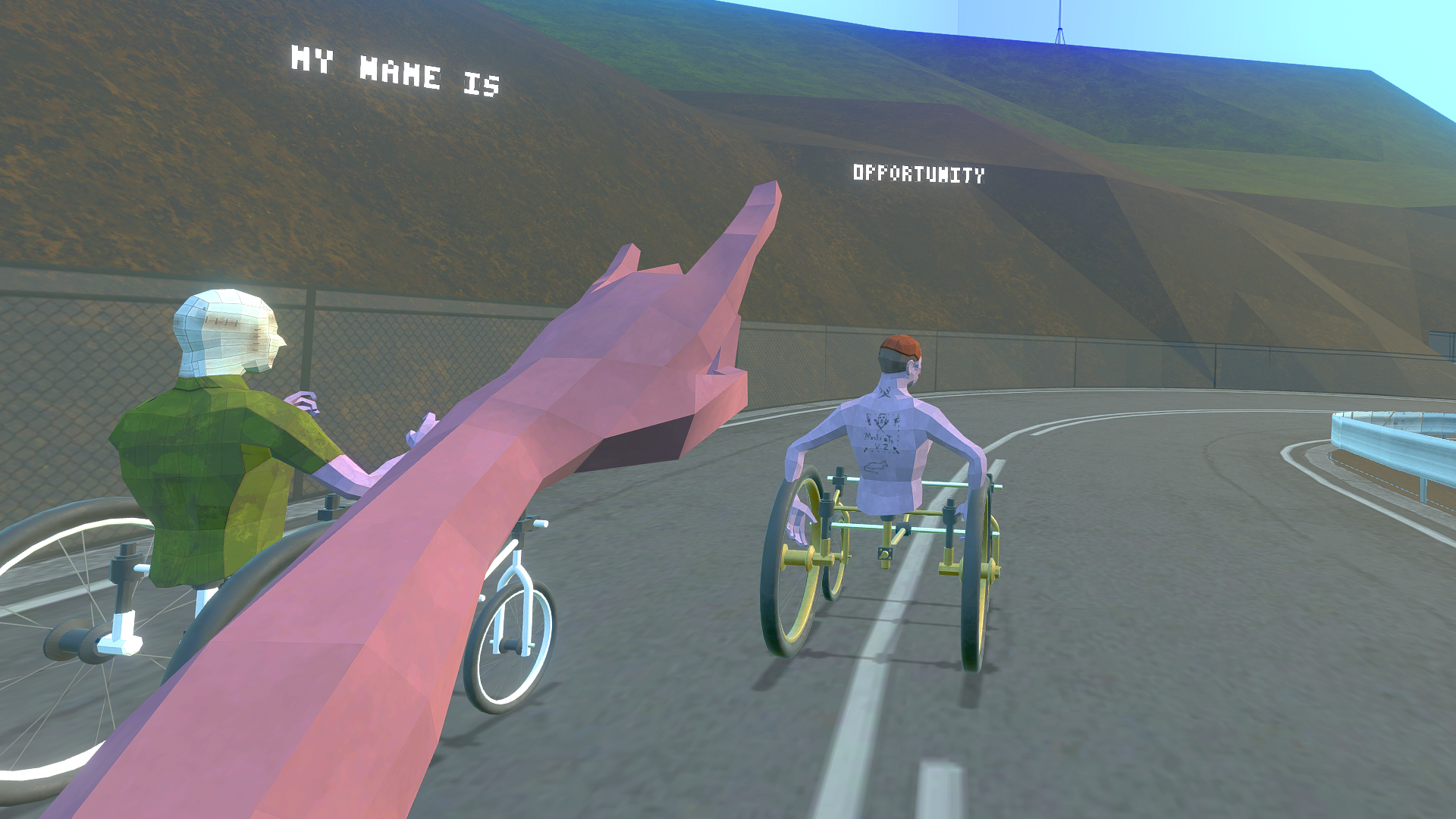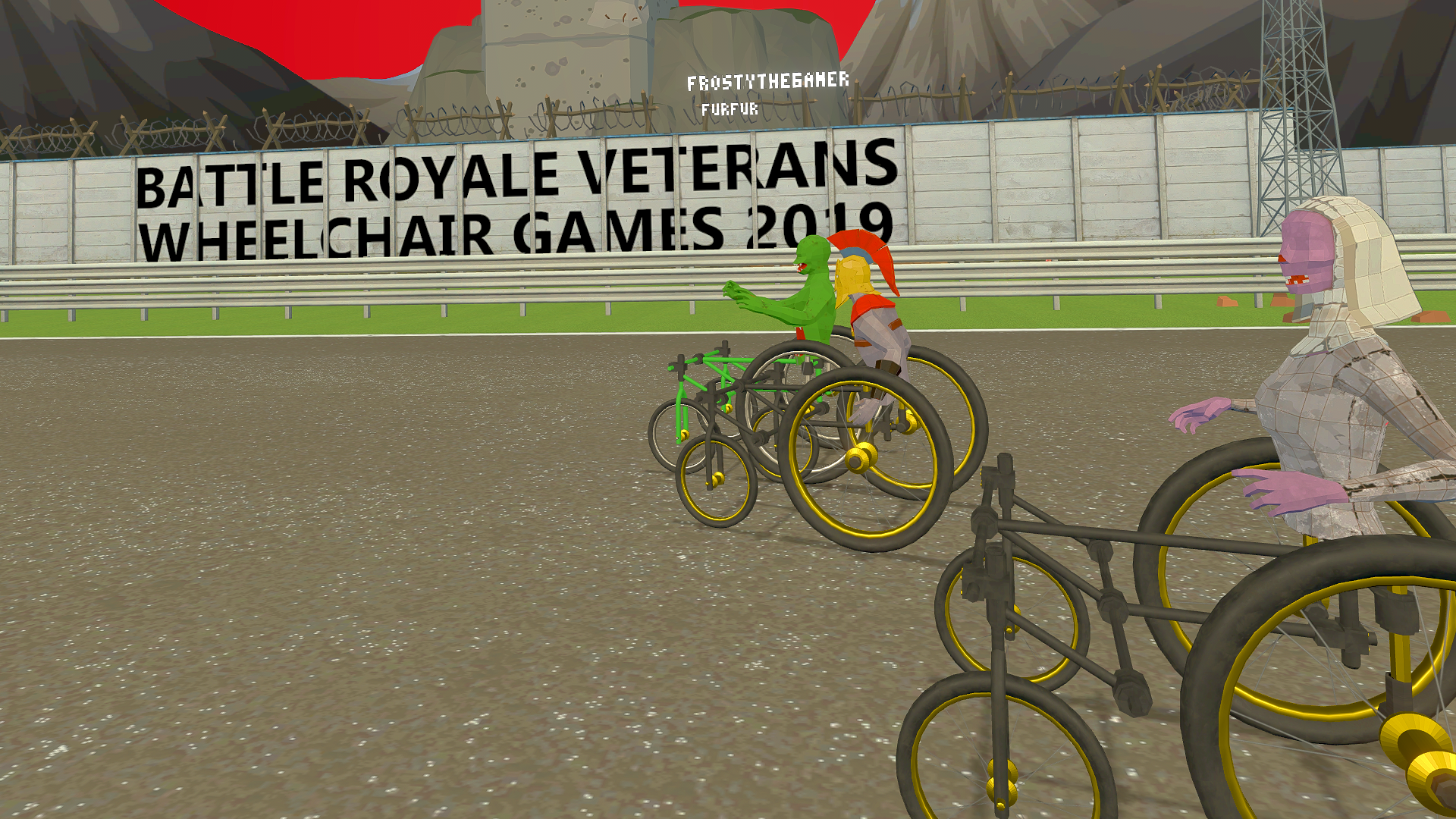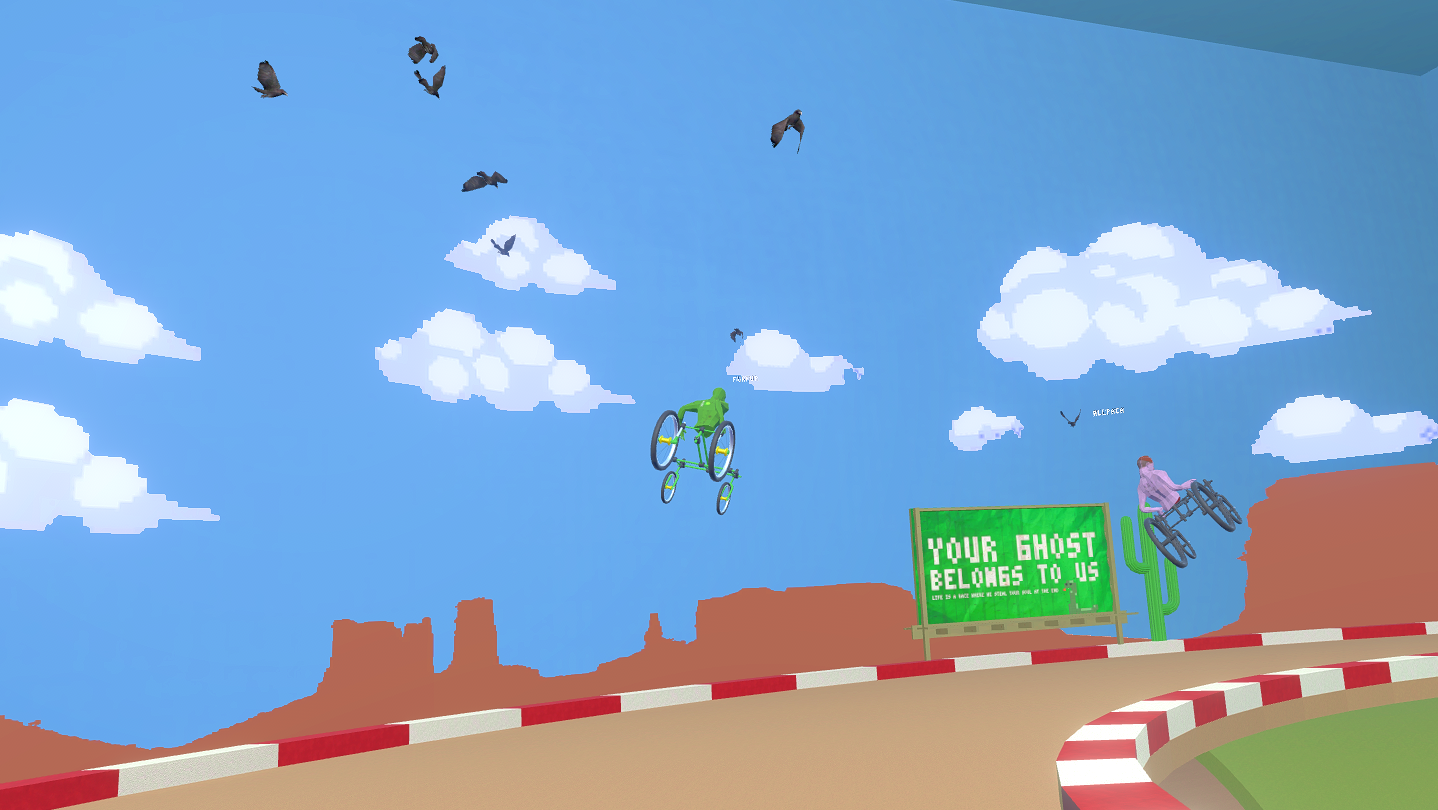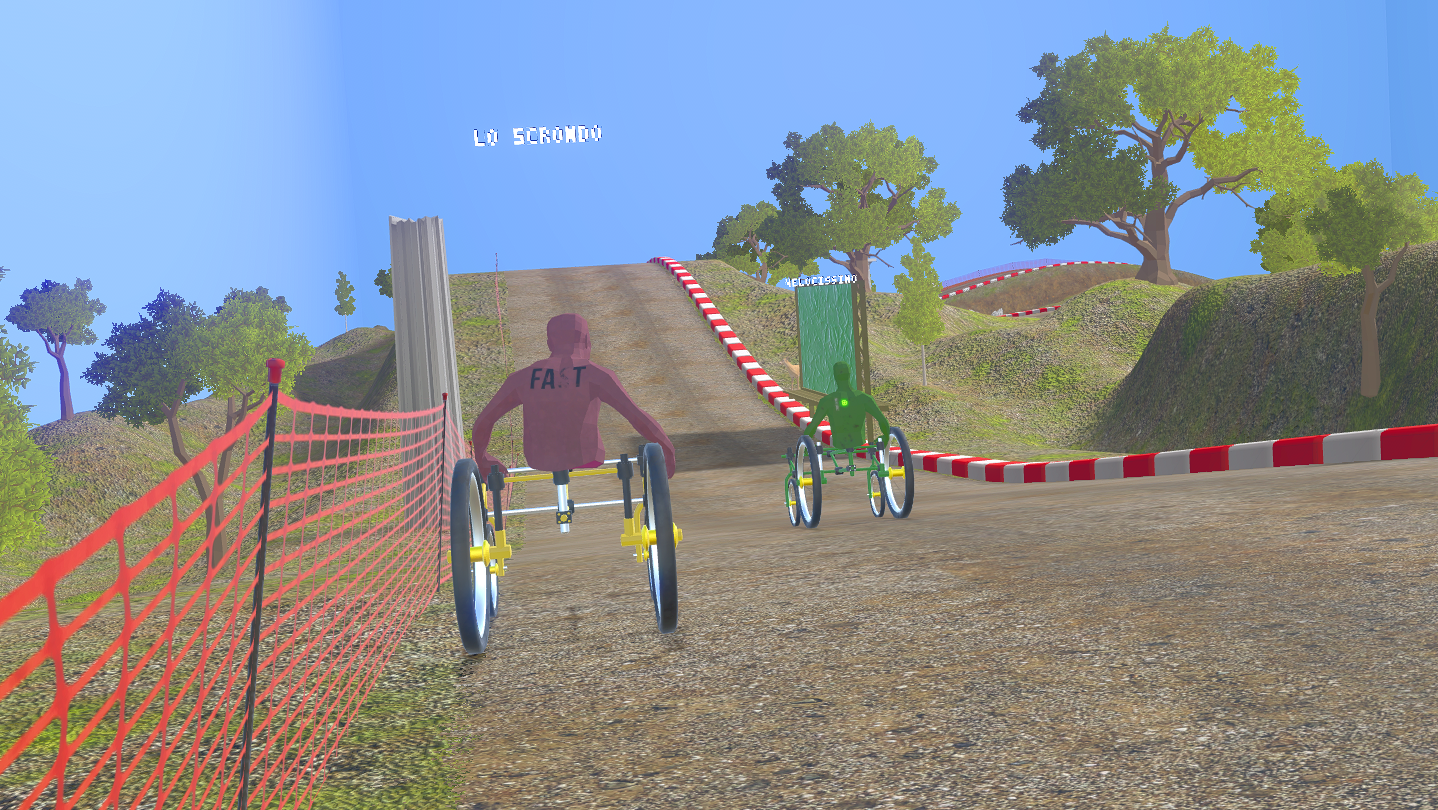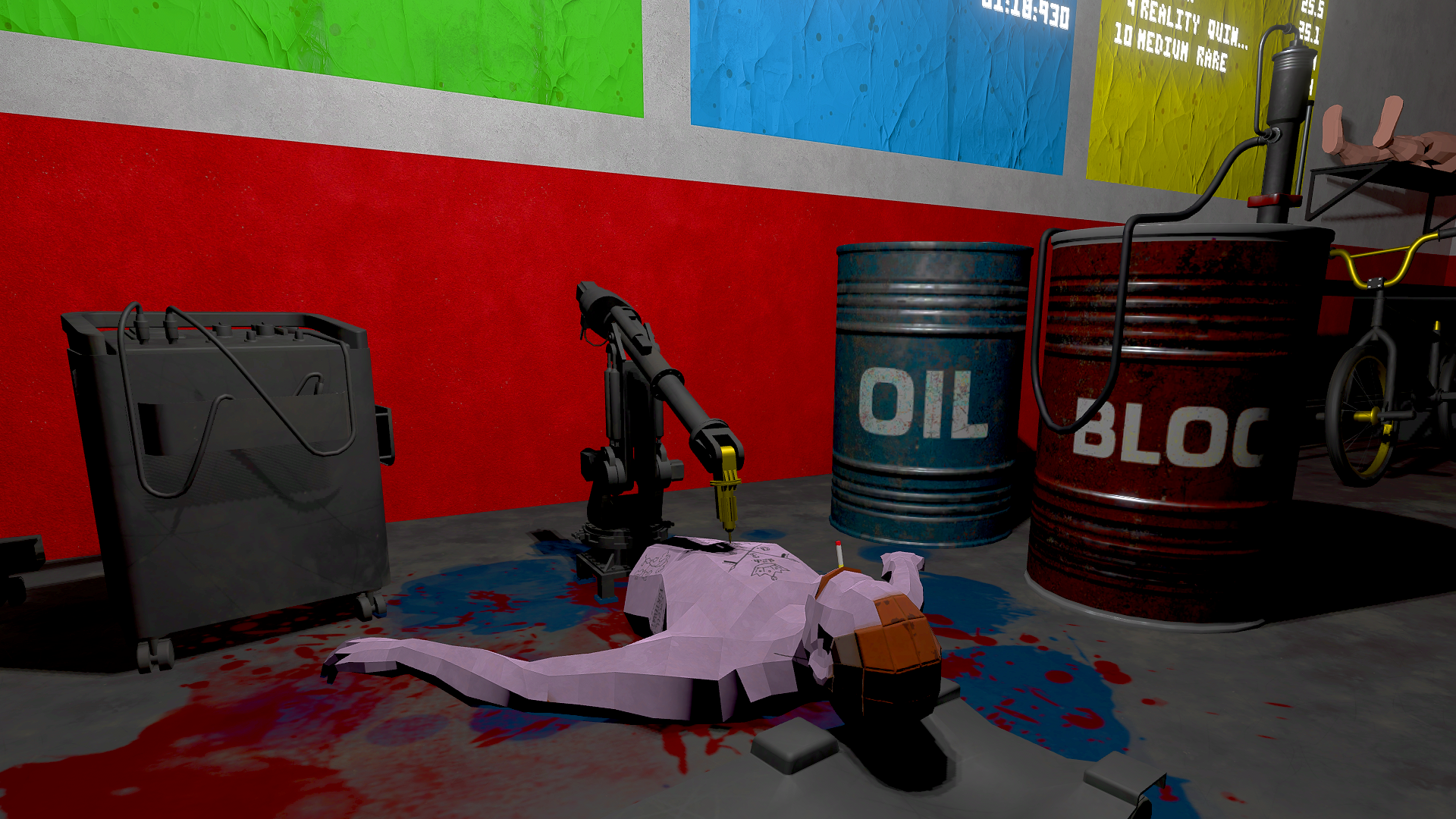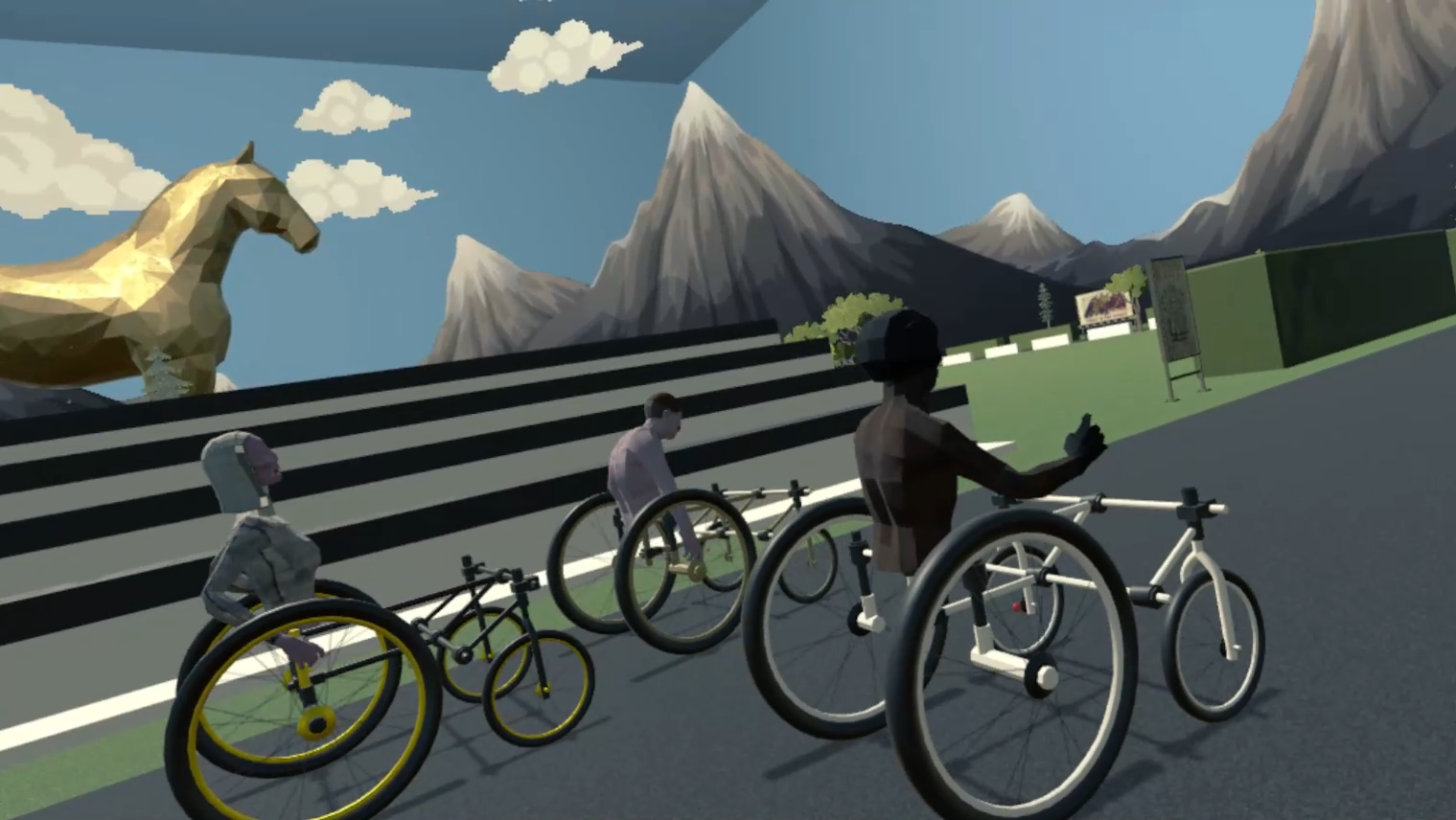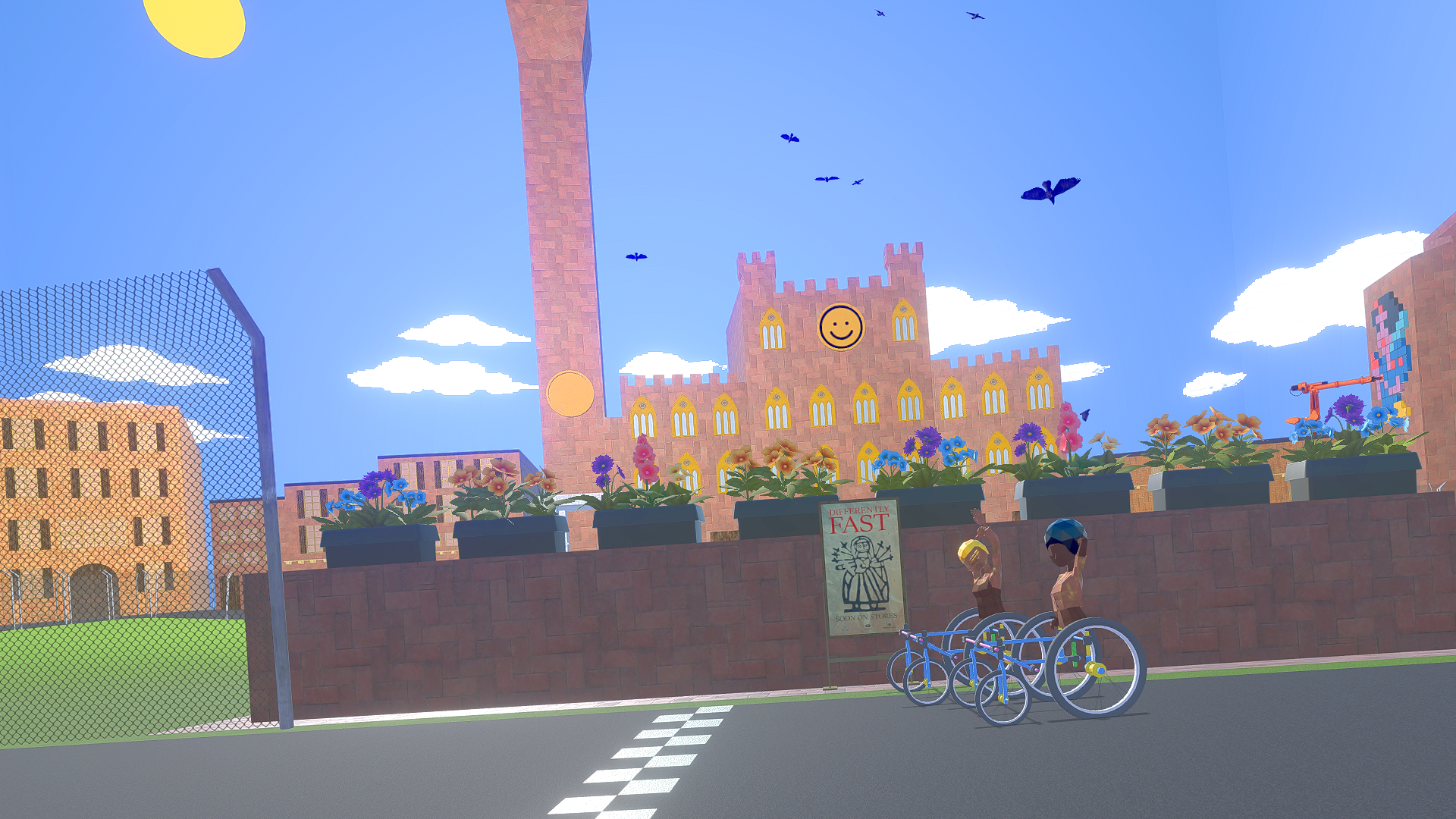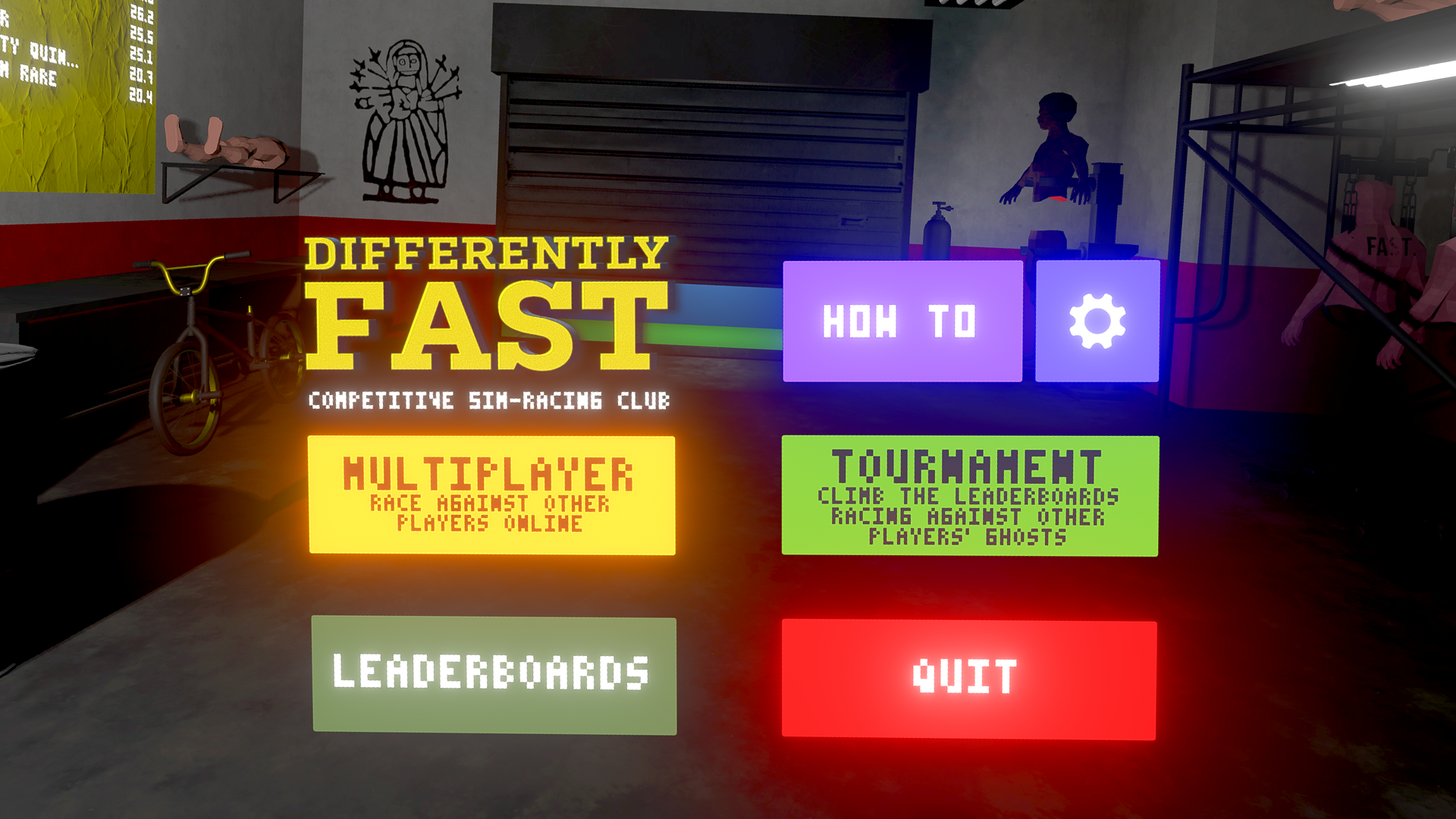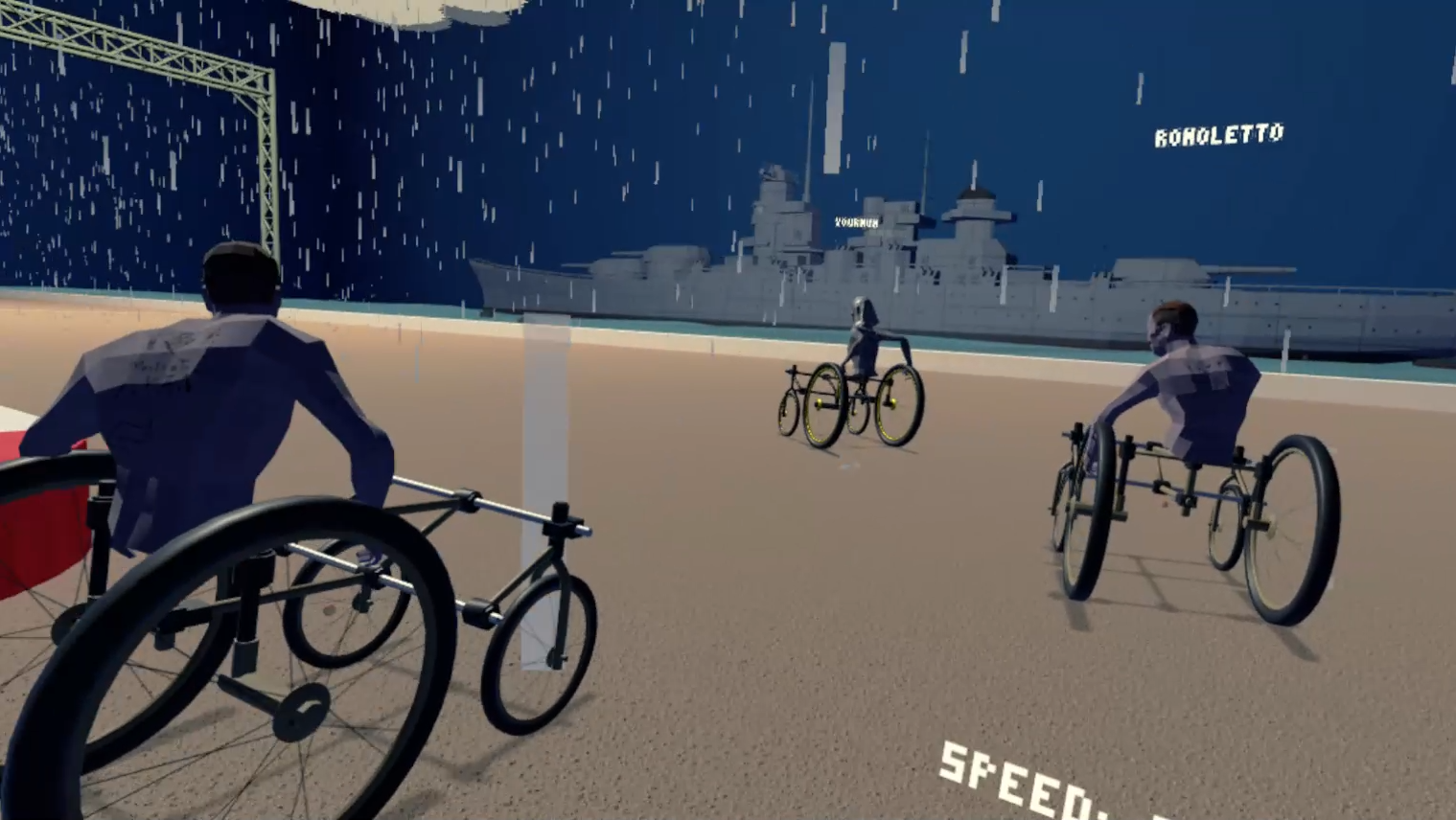 Logo & Icon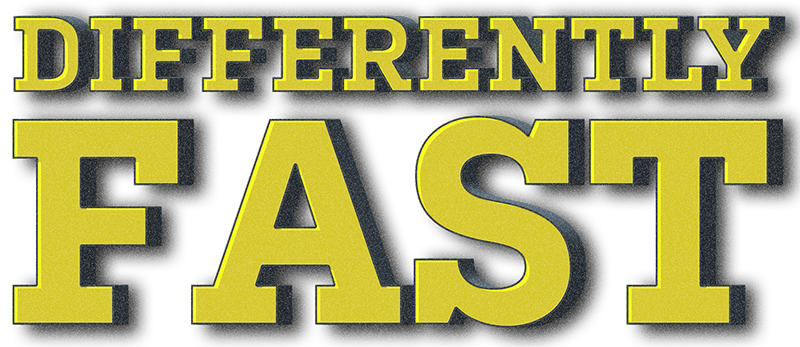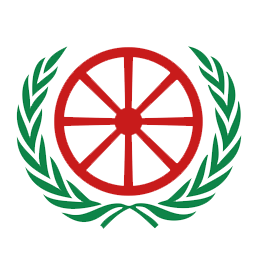 Differently Fast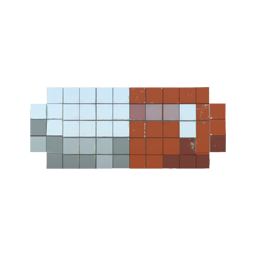 VRUG
About VRUG
VRUG is a 2 person italian independent game studio created by Filippo Moncelli (game designer, scripting) and Max Paccagnella (artist, game designer). They participated in the VR JAM 2013, moved away from VR for a bit and funded VRUG in 2016 when they started working on Differently Fast.
Contact
inquiries
df@vrug.com
twitter
twitter.com/DifferentlyFast
discord
https://discord.gg/uYAbSVt
Subscribe to our mailing list
or
join the Discord server
to get access to
Differently Fast - Closed Beta Tournament (steam page)